About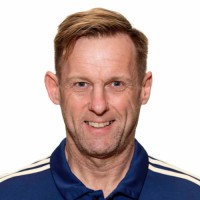 Paul Balsom
Dr Paul Balsom is a highly experienced high performance football practitioner and pro-qualified coach, with over 25 years of international experience at the highest level of FIFA/UEFA football match activities in both the men's and women's game.
He has a successful track record in the effective delivery of best practice performance and enhancing scientific support solutions in professional football with up to date knowledge and utilisation of latest technologies. And working with large data sets to minimise risk and improve decision making for a variety of stakeholders.
Paul is in his 24th year as the Performance Manager for the Swedish National Men's team and has participated in 6 UEFA Euro and 3 World Cup final tournaments. In the 2018 World Cup in Russia, Sweden reached the quarter-finals. He also currently works as a Performance Advisor in Mexico for Tigres UANL, supporting them in their quest to become one of the most innovative and successful clubs in Latin America.
Paul has also worked at Leicester City for over 10 years and was part of their backroom staff during the 2015-16 season when they became only the 6th team to win the English Premier League (EPL).
He is a regular speaker at International Conferences and is Head of UEFAs Fitness for Football Advisory Group.
Mail: paul@highperformance.football
Linkedin: Paul Balsom