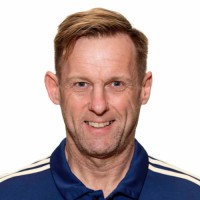 Paul Balsom
Dr Paul Balsom is a highly experienced high performance football practitioner and pro-qualified coach, with over 20 years of international experience at the highest level of FIFA/UEFA football match activities.
He has a successful track record in the effective delivery of best practice performance and enhancing scientific support solutions in professional football with up to date knowledge and utilisation of latest technologies. And working with large data sets to minimise risk and improve decision making for a variety of stakeholders.
He is currently Head of Performance Innovation at Leicester City F.C. and was part of their backroom staff during the 2015-16 season when they became only the 6th team to win the English Premier League (EPL).He is also Performance Manager for the Swedish National Men's team and has participated in 5 UEFA Euro and 3 World Cup final tournaments. In the 2018 World Cup in Russia, Sweden reached the quarter-finals.
Paul is is a regular speaker at International Conferences and an advisor and course instructor for the UEFA Football for Fitness working group.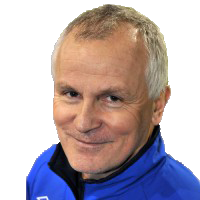 Chris Barnes
During the past 20 years Chris Barnes has built and managed multidisciplinary support teams at the elite level of several sports. In 1997 he was the first full-time Sports Scientist in the EPL, establishing Middlesbrough FC as a pioneer in what was a new discipline at the time. In 2009 Chris formed his own Consultancy, CB Sports Performance Ltd, providing support services to a number of sports and commercial organisations. He has continued to support elite level soccer in the UK and in Europe.
In addition to supporting professional sports, Chris has advisory roles with Catapult Sports, Nike and Red Bull, as well as working closely with UEFA and CAF to deliver education programmesfor performance staff. Over the past 10 years Chris has been a huge advocate for the use of athlete tracking technologies to map and monitor training load in athletes. His philosophies are built around creating individual training 'fingerprints' in team sports athletes, which are used to develop programmesto optimize sporting performance.
Chris is is a regular speaker at National and International Conferences. He holds a Visiting Fellow role with Staffordshire University, providing guidance to staff members and post-graduate students. He is an active member of the Executive Committee for the Football Medical Association (FMedA) and the Accreditation Committee for the British Association of Sport and Exercise Sciences (BASES).